Special ways to remember and celebrate your pets life
There are so many lovely ways to celebrate the life of your beloved family member.
Here are some examples
Lighting a candle and/ or setting up a special memorial area in your home can be a nice way to keep their memory with you. You could include things such as photos, their collar/lead/bandana, their paw print, sympathy cards from family and flowers.

Setting up a special place in the garden dedicated to your pet by planting a tree or burying their ashes

Choosing a special place to scatter your pets ashes. Somewhere that they loved (eg the beach, river, garden) or somewhere that allows you to visit them such as your garden, or a special memorial pet garden (eg at Sunshine Coast Animal Refuge).

Having a memorial product made up in their memory, for example a glass orb, a photo canvas/artwork , a garden ornament, jewellery or even a tattoo.

Contributing to a cause important to you by making a donation in your pets name

Donating your pets bedding/ jackets/ food/ medication ect to an animal shelter in memory of them

Writing a special letter to your pet or writing up a little biography/eulogy can help with the healing. It is also a really lovely process to go through with your family and kids. You could choose to keep it private or even show family and friends to help them understand what you are going through.

Looking through photos is another way of remembering the beautiful memories- which can really help you celebrate their life instead of grieving their loss.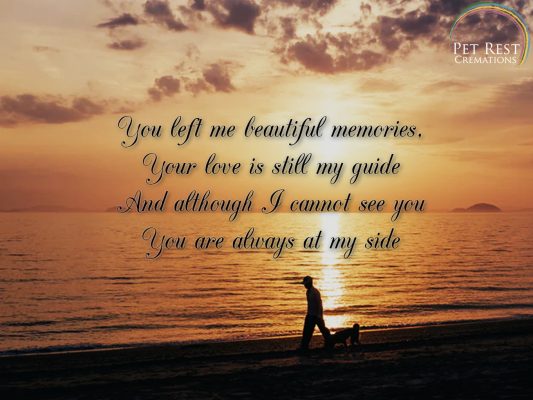 Copyright © 2020 Nostawp PTY LTD